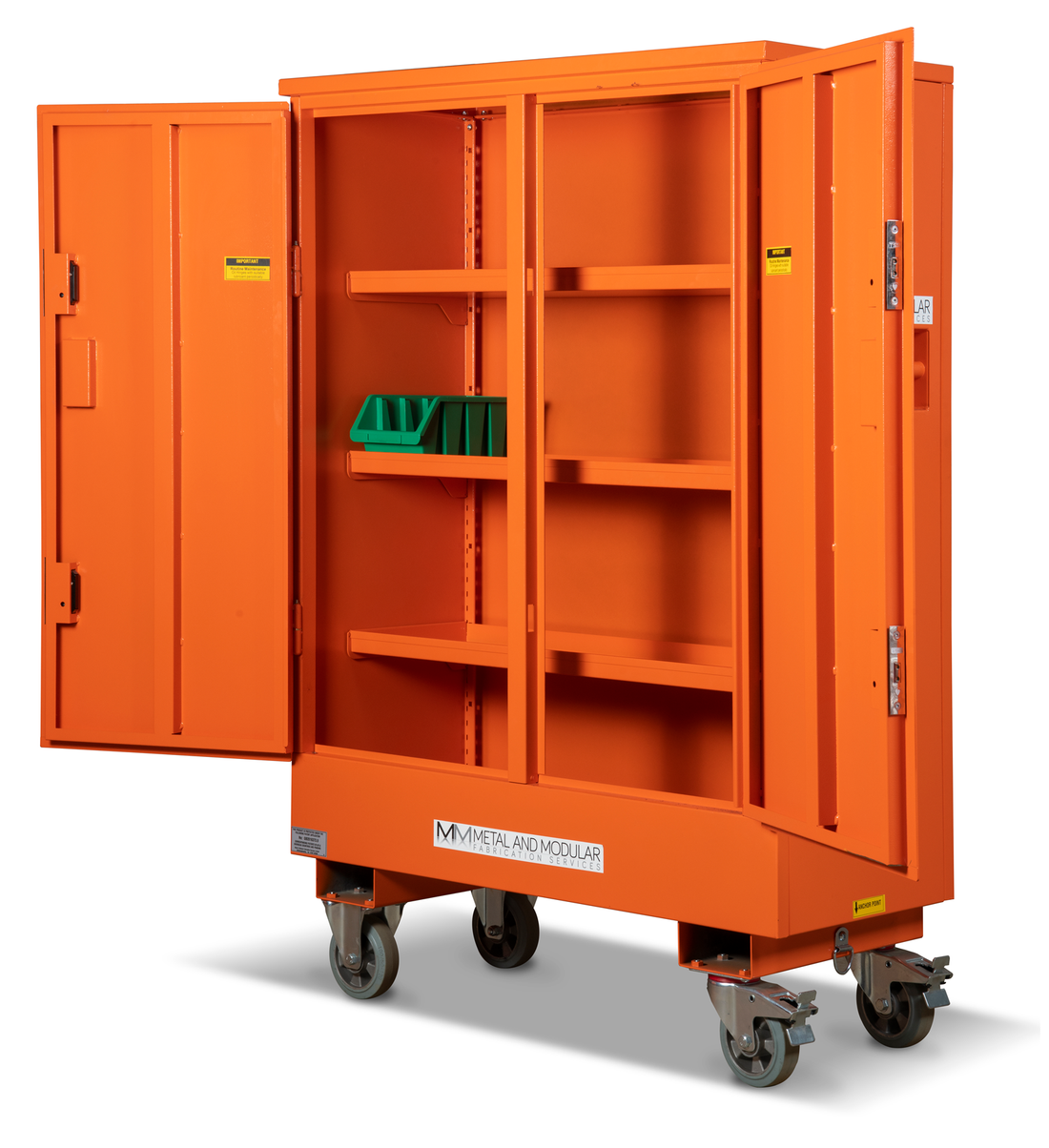 SLP Eco Fittings Cabinet 1200s
The SureLock Pro Eco Fittings Cabinet 1200s is  constructed out of steel plate using the Patented SureLock Pro Manufacturing System. It comes complete with 3 Shelves, 10 Lin Bins and Castors.
Constructed using unique SureLock Pro System
Tough Powder Coating
Fitting Bins Supplied
3 x Reinforced Adjustable Shelves as Standard
4 x 5 British Standard Lever DeadLocks - Keyed alike
Forklift Skids Fitted
Power Cable Entry Point
Recessed Handles for easy movement and Storage.
Silver Accreditation By Sold Secure & Secure by Design
DeadLocks kite-marked with BS 3621:2007
External Dimensions - W1200mm x H1730mm x D550mm
Internal Dimensions - W1200mm x H1650mm x D550mm
Usable Storage Area - 1.10m3
Weight - 145kg
Finished Coating - Ripple
Material - Steel
Material Thickness - 2/3mm
Locking Mechanism - 5 Lever Dead Lock
Quantity of Keys Supplied - 2 - Keyed alike
Castors - Included as standard
SLP Eco Fittings Cabinet 1200s Specification Sheets, Manuals & Certifications
clddqfd16000001s66ekkcyod
cldeiimyw000201s6dqcccu1p
clbp3f82g000001s6c8r7gjbh
clbp3f7jh000001s61nevel53
clddpy72z000501s6e5wygqhq